Picked up one of the cocoon create 3D printers on Wednesday for making stuff for modding and in process of making youtube vid (gotta work out how to do 'timelapse' of the 1+ hr videos of the 3D process) but for all you guys and girls here while I work on that, I figured ya might like this.  Bit sketchy as my first design printed in 3D and first print I had done which was hollow and flat surfaces at the top, but I kinda like it and think it gives it a 'borg' feel.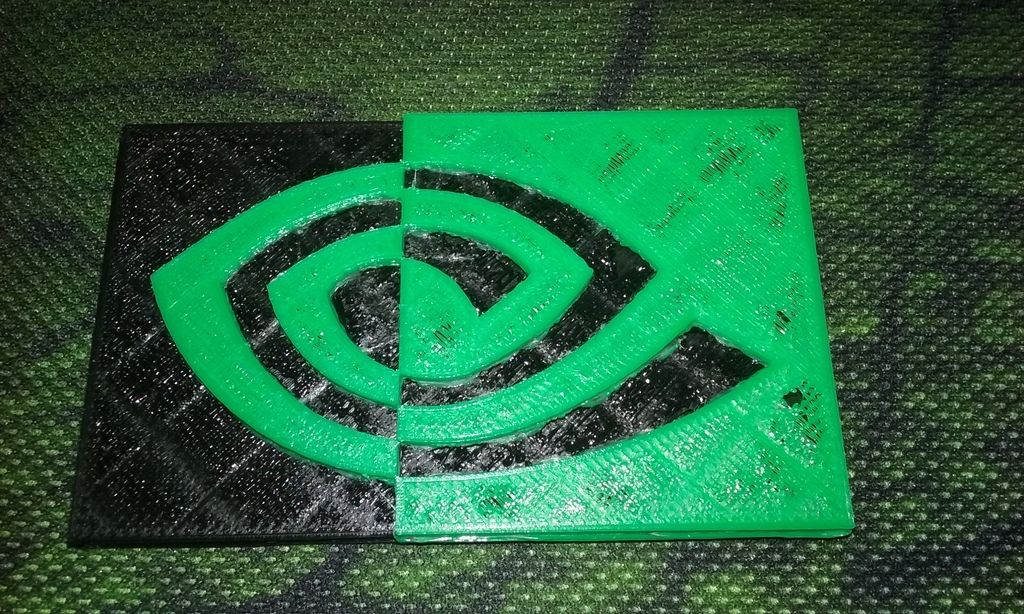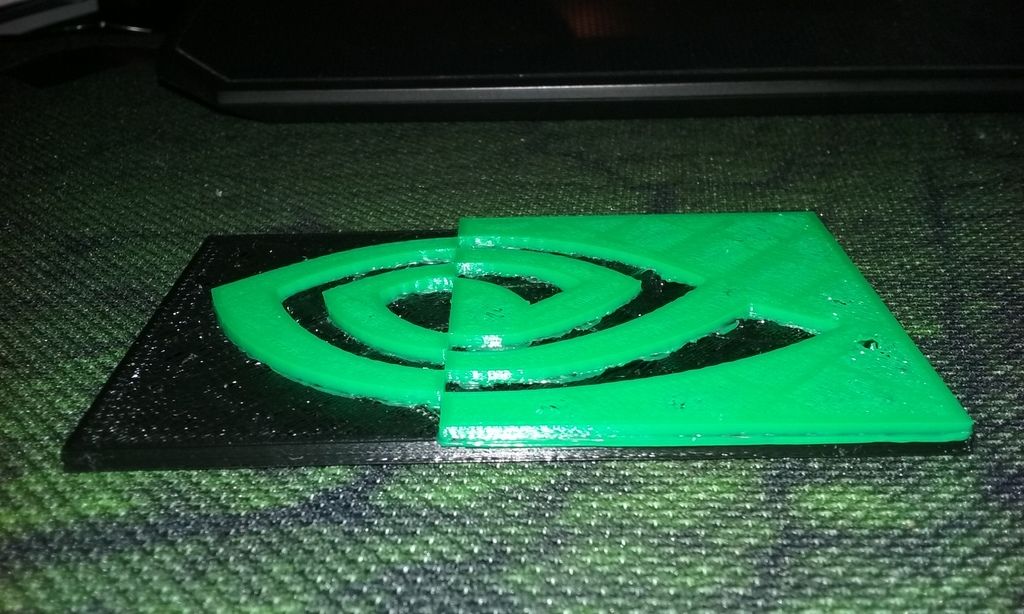 find it funny though, took me 30 secs to grab logo from Nvidia page, 5 Min to manipulate it in Sketchup and export as 3D, 30 secs to dump into Cura to 'slice', then 1hr to print in 3D (on a single head, I manually swapped colors, and sorry if green doesn't match aldi only had 4 colors
 ) then I spent another 5-10 min trying to take a couple of 2D photos to prove to you all it really is 3D 
Last edited by
Bullus
on 19-02-2016 18:42, edited 1 time in total.