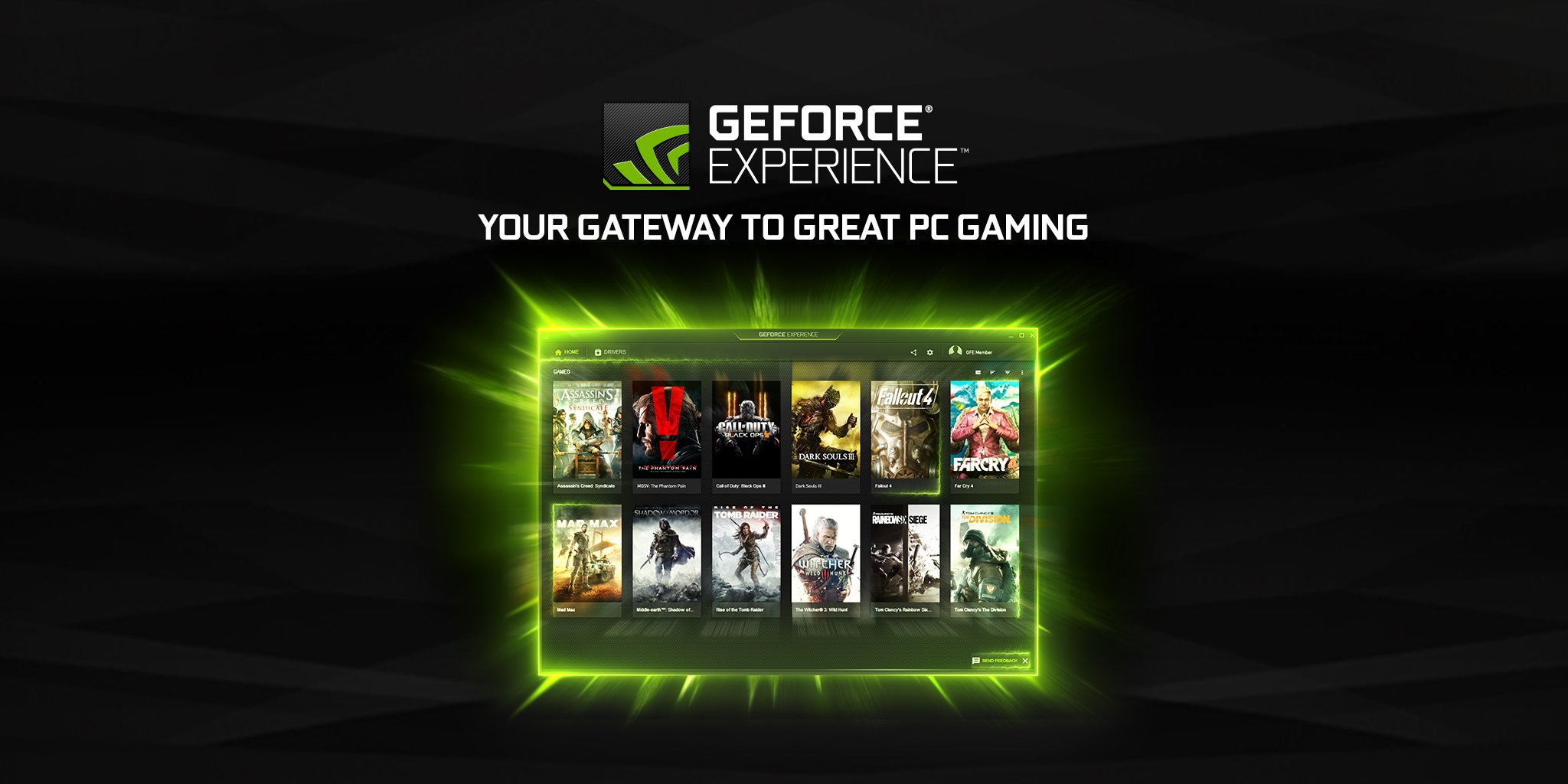 A FASTER, BETTER
GEFORCE EXPERIENCE - 
Redesigned from the ground up to be fast and lightweight, the new GeForce Experience keeps your gaming rig updated and running better than ever before.
GAME-READY DRIVERS - 
Get Game Ready drivers meticulously optimized for each newly released title. Just click and install.
KEEP YOUR GAMES OPTIMIZED - 
GeForce Experience analyzes your specific CPU, GPU, and display monitor and automatically customizes game settings for the best experience.
SHARE YOUR GREATEST GAMING MOMENTS - 
Want to show off your gaming skills? Use the in-game overlay to quickly capture and share videos, screenshots, and livestreams with your friends.
"GeForce Experience is the easiest way to update your drivers, optimize your games, and share your victories. We have rebuilt the whole thing from the ground up – to give you more of what you love. It is 3X faster while using half the memory from the previous version. Plus it has a new streamlined user interface based on suggestions from gamers."
DOWNLOAD NOW